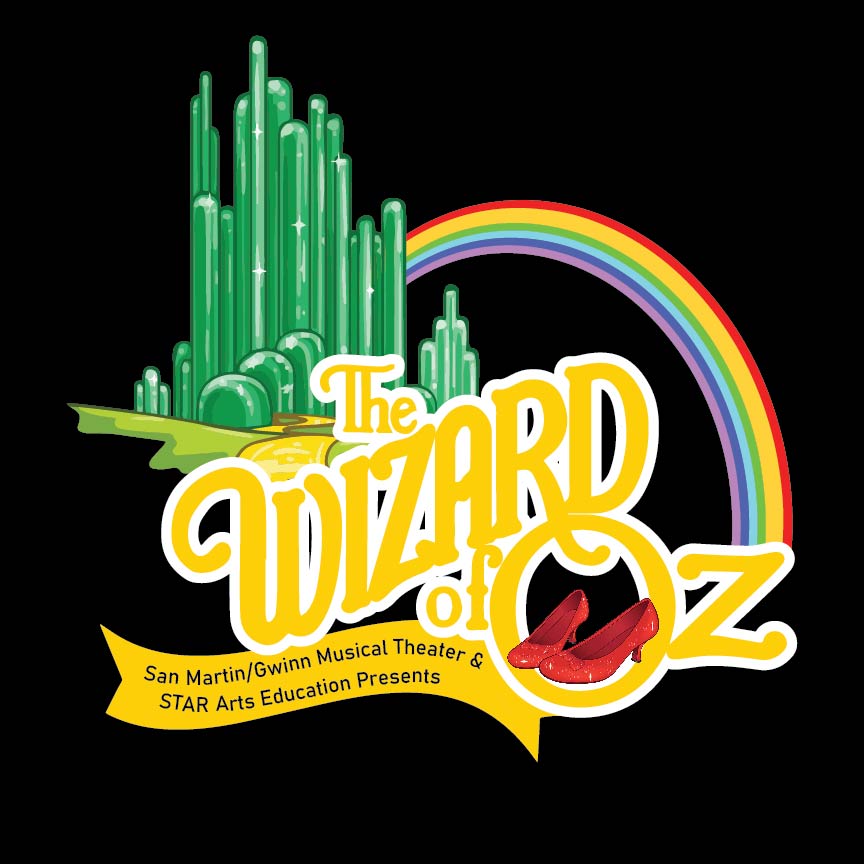 Join us as San Martin/Gwinn Musical Theater in partnership with STAR Arts Education presents the Wizard of Oz.
Join Dorothy and her loyal companion Toto as they "Follow the Yellow Brick Road" through the Land of Oz, determined to reach the Emerald City, where the great and powerful Wizard of Oz will help them get home. Of course, along the way, Dorothy encounters witches (both good and bad), Munchkins, talking trees and winged monkeys. But most importantly, she befriends three unique characters: a Scarecrow with no brain, a Tin Man with no heart, and a Lion with no "nerve." Their journey to happiness – and self-awareness – is a glowing testament to friendship, understanding and hope in a world filled with both beauty and ugliness.
Two evening shows to choose from: Thursday, April 27, 2023 or Friday, April 28, 2023. Showtime: 6:30pm
*In order to save time & paper, No paper tickets will be given. Your receipt is your ticket. Please check in at the front door.
Online ticket sales end 8am the morning on the show. Tickets at the door are $7 adults; $5 children (12 & under)