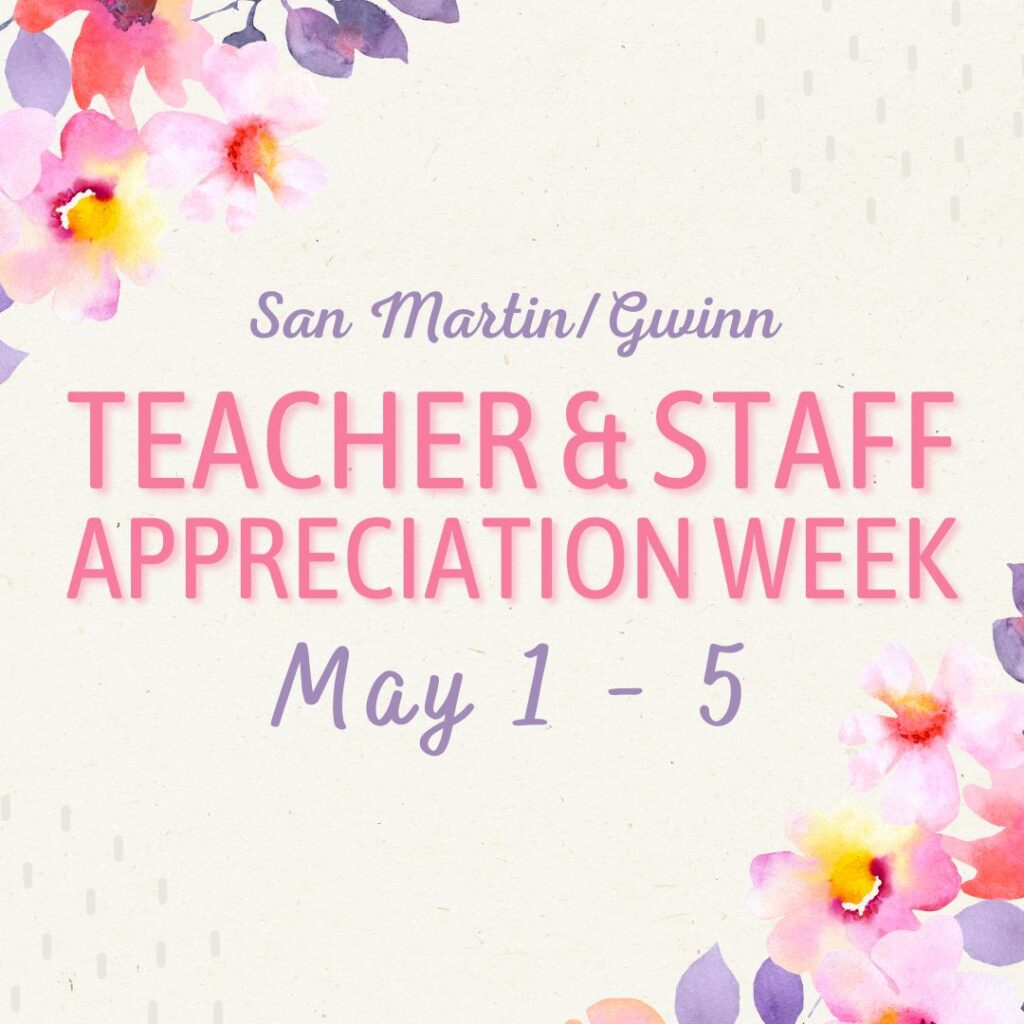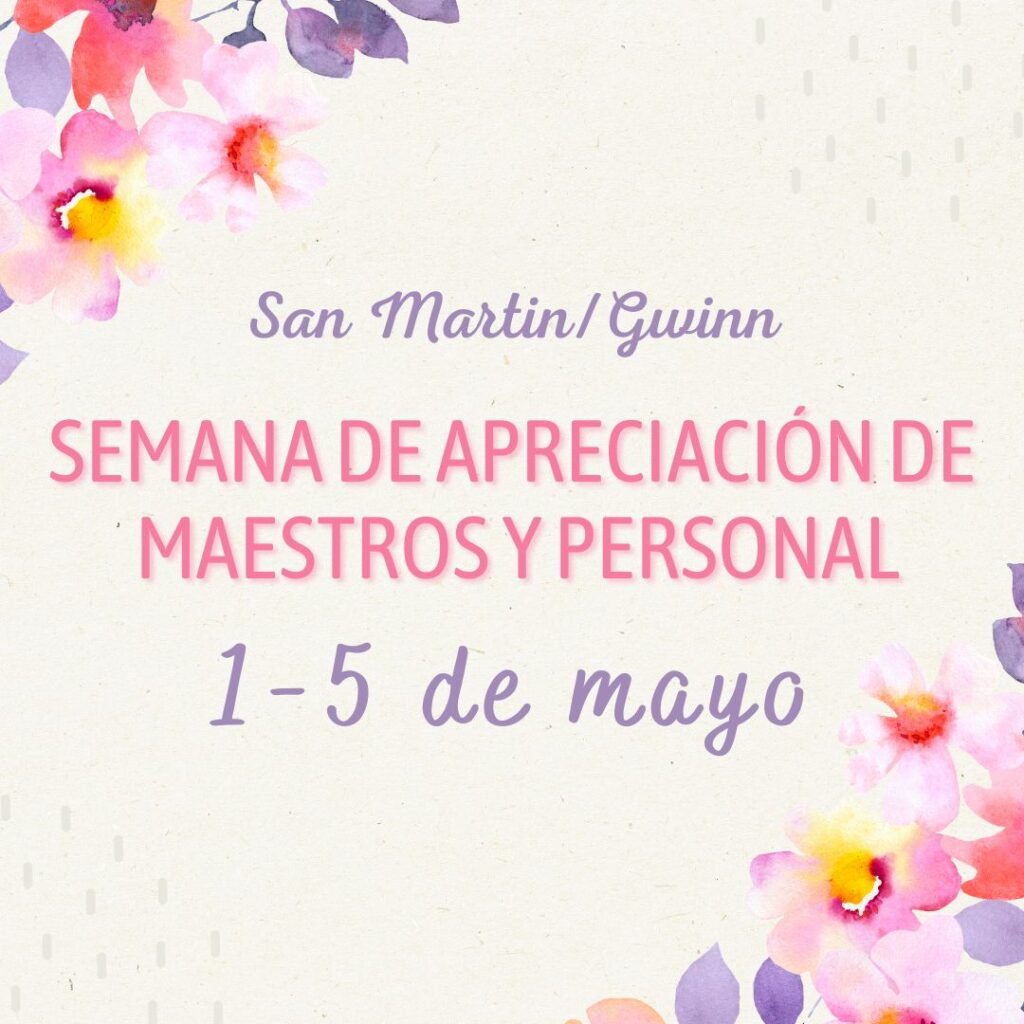 SEMANA DE APRECIACIÓN DE  MAESTROS y PERSONAL
May 1 – May 5

Ways to make our teachers and staff feel special!
Monday: Students, send some always needed school supplies to get through the end of the year.
Tuesday: Students, bring a flower to create a bouquet to brighten your teacher's classroom or for another amazing member of our staff..
Wednesday: Teachers & Staff will enjoy a delicious catered lunch!
Thursday: Students, bring a card or poem to make them smile.
Friday: Gift Card Friday! Bring a gift card in any dollar amount so they can treat themselves!

1 de mayo – 5 de mayo
¡Algunas de las siguientes son cosas que podemos hacer para que nuestros maestros se sientan especiales!
Lunes: Estudiantes,  por favor envíen algunos útiles escolares de los que siempre se utilizan, para ayudar a cerrar bien el año.
Martes: Estudiantes, por favor traigan una flor para crear un ramo que alegre el aula de su maestro.
Miércoles: Los maestros y personal disfrutarán de un delicioso almuerzo.
Jueves: Estudiantes, traigan una tarjeta o un poema para hacerlos sonreír.
Viernes: ¡Trae una tarjeta de regalo de cualquier monto en dólares para que puedan darse un gusto!