Fundraising at San Martin/Gwinn is very important and impacts every student at SMG. Without our fundraising efforts our students would not have the opportunity for many of the wonderful activities that are offered, such as school-wide music instruction for every grade, middle school athletics, field trips, art in the classroom, assemblies, and so much more.
Every year the SMG Home & School Club must raise almost $40,000 (which is roughly $80 per student at SMG) to support these programs and activities, and we cannot do it alone!
How can you help?
Participate in our SMG Fundraisers
Whether you are helping your student participate in our selling and pledging fundraisers or attending events like Movie Night or Santa's Breakfast, all of your dollars and volunteering count and are appreciated.
Ask Family & Friends, near and far, to help!
Can't send a check for the fundraiser, but you still want to help out the school?  Donate to the San Martin/Gwinn Home and School club through PayPal.  We're Paypal Verified.  PayPal accepts all major credit cards, and a PayPal account is not required. This option is great for far away family and friends that want to support their favorite San Martin/Gwinn student!  Please use the comment field to enter the child's name and room number, so you child gets credit for the donation.
See if your employer donation matches
Many companies love to give back to the community, and have a donation matching program. All you have to do is fill out some paperwork, turn it in to your employer with proof of your donation, and your employer will send a check to the SMG Home & School Club matching your initial donation – which results in DOUBLE!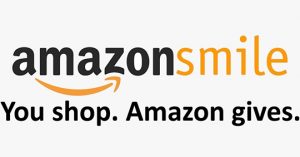 Sign up for eScrip! It's fast an easy. Join Online to Contribute with More Options You can contribute year round, with more and larger contributions through travel, restaurants, and hundreds of more vendors. Click here for more info. about e-Scrip. Shop online? Before your next shopping-trip at home, check out what is available under SMG's e-Scrip account. To register online, go to: https://secure.escrip.com/jsp/supporter/registration/step1.jsp and join using: Group Name: San Martin/Gwinn School or Group ID number: 137106520

Clip coupons from General Mills products and earn cash for the school.The Big Clip is Big News! Clipping and sending in Box Tops is free money for SMG! Go online and register at:Box Tops 4 Education; select San Martin/Gwinn school while registering.  Each time you shop online through BoxTops merchants, you will contribute to our school's fund. You can download the collection worksheets here. When turning in the worksheets, please do not use staples or expired labels.