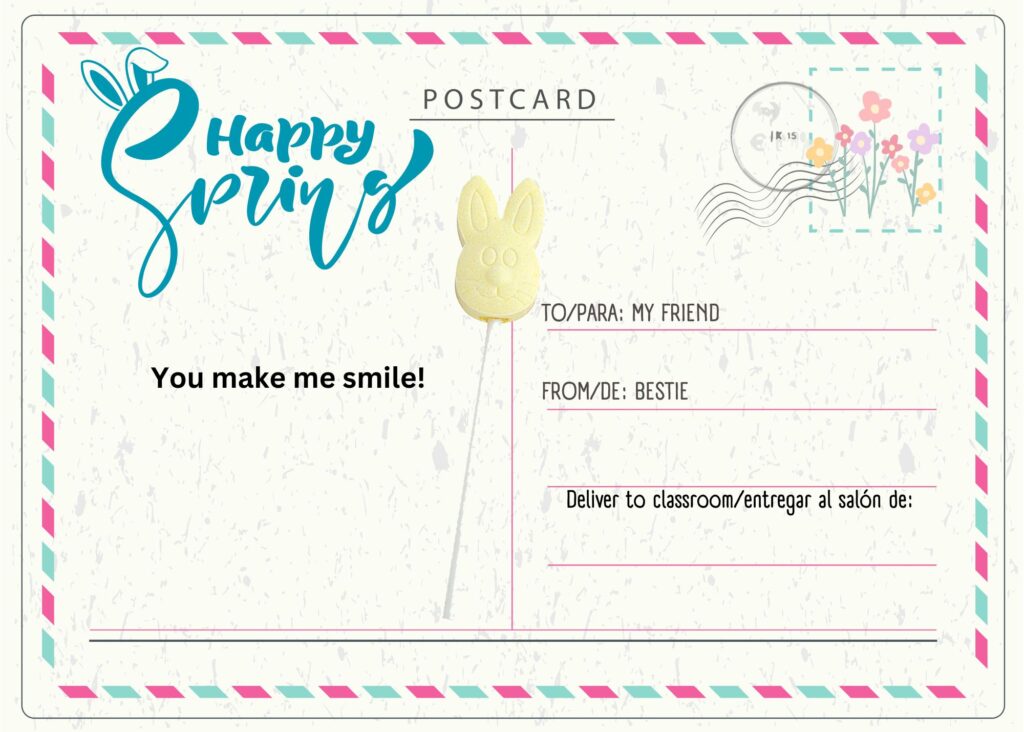 BUNNY GRAM ORDERING IS CLOSED!
The SMG Student Council is selling Bunny Grams to raise money for the student store!  Parents, students, staff may purchase a Candy Gram to send to students and staff at our school. Candy grams will be a Bunny Lollipop and card with your special message attached. You can return the order form to your teacher or school office by 2:30pm on Monday, April 3rd OR students may purchase candy grams in person at lunch on Tuesday (3/28) and Thursday (3/30). 
Candy Grams will be delivered on Thursday, April 6th; at the end of the school day.
Cost: $1.00 per Candy Gram OR 10 Panther Paws
Please attach payment to this order form. Cash or Check Payable SMG HSC. Venmo @smghsc
Print Order Form
NOW AVAILABLE TO ORDER ONLINE!
---
El Consejo Estudiantil de SMG estará vendiendo "Notas Dulces" para la tienda del estudiantes. Los padres, los estudiantes y el personal pueden comprar una Nota Dulce para enviar a los estudiantes y al personal de nuestra escuela. Las notas dulces serán una paleta y una tarjeta con su mensaje especial adjunto. Puede devolver el formulario de pedido a su maestro o a la oficina de la escuela antes de las 2:30 p. m. del lunes 3 de abril, o los estudiantes pueden comprar caramelos en persona durante el almuerzo el martes (28/3) y el jueves (30/3).
Las Notas Dulces se entregarán el jueves 6 de abril, al final de la jornada escolar.
Costo: $1.00 por Nota Dulce o 10 "Panther Paws."
Adjunte el pago a este formulario de pedido. Efectivo o cheque pagadero a SMG HSC. Venmo @smghsc