The San Martin/Gwinn Home & School Club helps provide many extra enrichment programs and activities, which are made available to all students at SMG.
Clubs
Led by parents and teachers, our students are given the opportunity to join many different clubs on campus. Clubs are low cost or free for all students to join. Some of our clubs include Running Club, Jump Rope Club, Science Club and more!
Running Club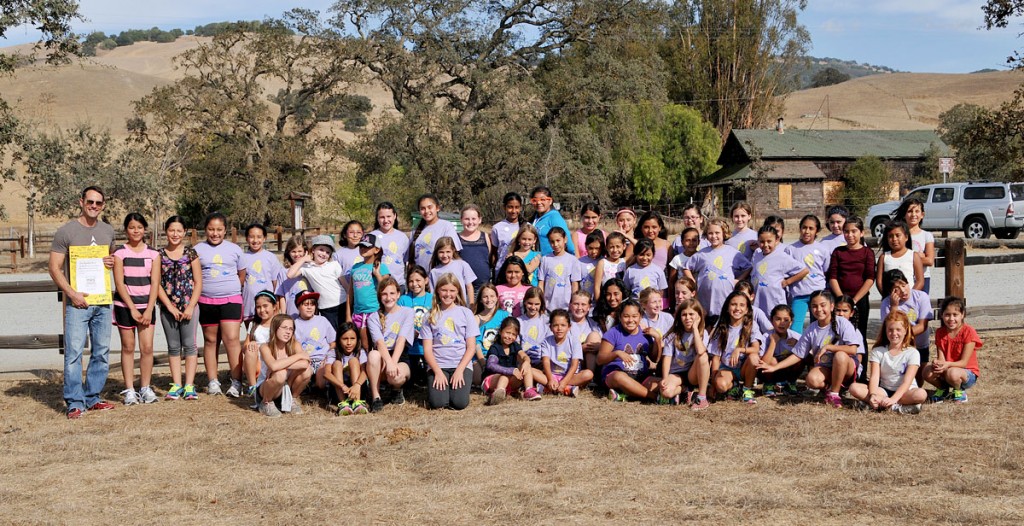 The San Martin/Gwinn Garden
Every year, our garden is filled with fresh vegetables planted by our students.  The garden must be cared for, plants watered, weeds pulled, and crops picked.  Students learn valuable lessons in teamwork and patience, while learning about plants and their lifecycle.
Meet the Masters Art
Our meet the Masters program is a unique program that studies a variety of famous "Master Artists." Students are given an assembly by one of our dedicated art program parents, where they learn about the artist's life and what made their artwork famous. Students then have the opportunity to create a piece of artwork in the style of the artist they have studied. Art is then showcased at our Spring Open House for everyone to see.
Mural Project
Over the past several years, San Martin/Gwinn in collaboration with Gavilan College Education Foundation and Art for Change have created beautiful wall murals all over the campus. See our Youtube video on how these murals were put together over the year.