We are so excited to announce the San Martin/Gwinn After School Mariachi Program!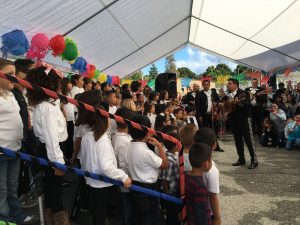 When: Wednesdays: 1:15pm-3:15pm; October 12, 2016 – May 24, 2017
Where: San Martin/Gwinn Academy Instructors: Mariachi AcademyWho: 1st-6th grade students (students from other schools welcome but priority registration is given to SMG students) You do not need to speak Spanish to participate – all students welcome.
What: All students receive music theory and voice instruction and have the choice of instrument: trumpet, guitar, or violin.  The program offers 28 weeks of classes plus the opportunity to perform at at the SMG Spring Concert in May 2017 and other school functions!
Instrumental rentals are available through the Mariachi Academy for $20/month fee; for purchase, or students can bring their own.
Sign up today! Print a form here: 2016 After School Mariachi Program FORM